First of all, what kind of mindset or abilities do people who are successfully working at Vena Energy have?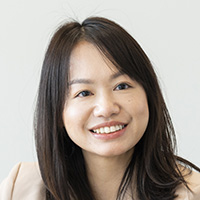 N"Energy" "Empower" "Edge" "Execution" "Expertise" and "External Focus." These are what we call "6E" which Vena Energy has set forth as the core values the company expects from its employees. How to interpret these short words is partly left to the sensibilities of the employees, but when we think of the talents who are working successfully in each of our departments, so many of them do demonstrate 6E.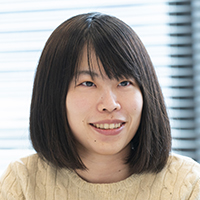 HWe do not proactively communicate 6E outside the company but always introduce this concept to new employees during their induction sessions after joining the company.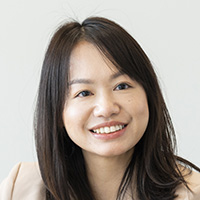 NThat's right. From these six words, I feel that what is expected of us is an attitude of getting others involved to move things forward, an aspiration to further brush up the expertise that we have accumulated, courage to tackle difficult tasks to achieve goals, flexibility to think about things from different perspectives, and a stance to take the initiative and try new things.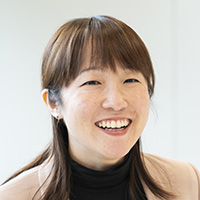 YA complementary phrase is set for each of the 6E's. For example, "Energy" comes with "Creates a buzz." I feel that these also represent the characteristics of Vena Energy. I understand it as "'Engagement' or let's do a job that others would be interested in," and actually there are many cases where this company takes a bold step and takes on a challenging project, which is a tough act for other companies to follow.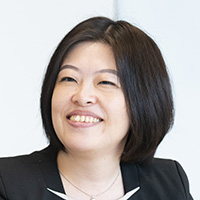 SVena Energy is a company that is growing rapidly right now in the newly-born market of renewable energy. Because we are focusing on "how we can grow our business fast," I think there are many situations that require us to take on a variety of challenges. Therefore, I believe that the "mindset ready to enjoy changes and challenges" is more important than the "excellence in doing things properly according to a fixed process."
I think the global environment, where talents from around the world work together, is another characteristic of the company. What do you think about this point?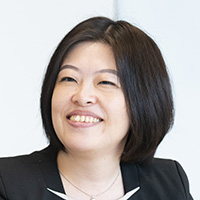 SAs you say, 25% to 30% of our staff are foreign nationals. We are a company of people who have built up their careers in a wide variety of cultures including western countries, Asia, and the Pacific region, thus a lot of our staff are very flexible and eager to take on new challenges.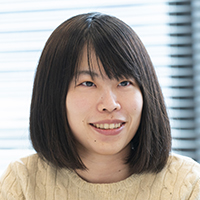 H I also feel that being able to enjoy a global environment is an important factor to work successfully at this company. I think this company would be a truly exciting workplace for those who can flexibly absorb diverse ideas and perspectives and adopt good ones without hesitation.